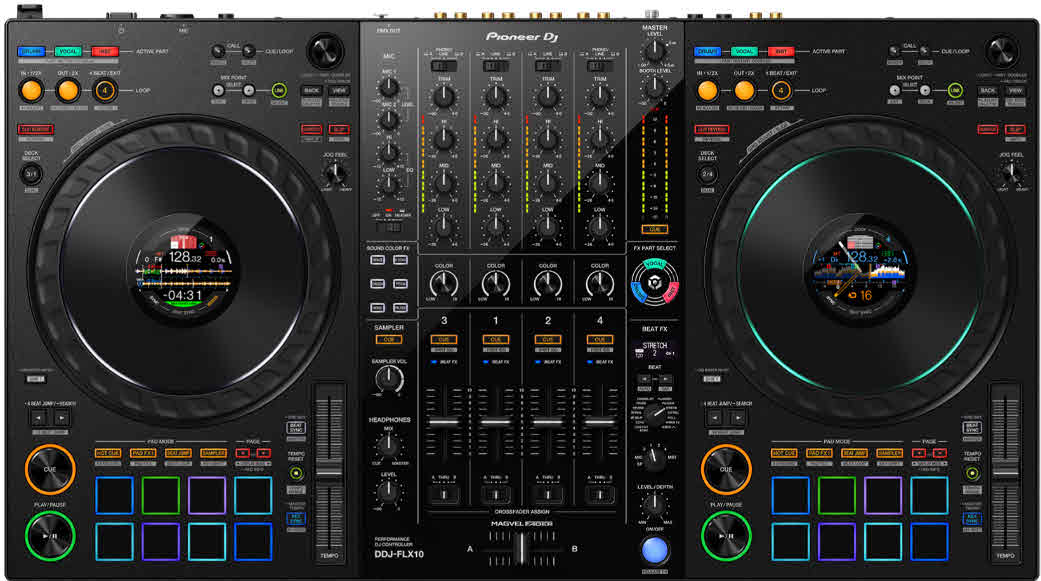 Featuring the Pioneer FLX10 DJ Controller and Accessories. If you're a professional DJ seeking a cutting-edge setup, look no further. Our range includes the FLX10 DJ controller, the FLX10 Decksaver, and other essential accessories.
The Pioneer DDJ FLX10, also known as the FLX10, is a game-changer in the DJ industry. With its exceptional sound quality and high-quality audio processing capabilities, it delivers an immersive experience for both performers and partygoers. Whether you're spinning at a club or creating mixes in your studio, the FLX10 ensures unparalleled audio clarity and precision.
Designed with the professional DJ in mind, the DDJ FLX10 boasts a tactile and responsive feel, allowing you to effortlessly unleash your creativity and craft seamless transitions. The ultra-durable polycarbonate material of the FLX10 Decksaver provides maximum protection, ensuring your investment remains safe from dust, scratches, and accidental bumps.
With the DDJ FLX10 in stock, you can elevate your DJ skills to new heights. Its intuitive controls and versatile features empower you to curate unforgettable sets and seamlessly mix tracks. Whether you're a seasoned DJ or just starting your journey, the FLX10 offers the perfect balance of functionality and innovation.
Unlock your full potential with the Pioneer FLX10 DJ Controller and Accessories collection. Experience the future of DJing with exceptional sound quality, a professional-grade setup, and the ultimate in durability. Take your performances to the next level and amaze your audience with this state-of-the-art equipment. Shop now and unleash your creative prowess!