Are you looking for the ideal present to give your favorite DJ this year?  Our comprehensive guide has everything you need! From gear and accessories personalized just for them, right through to essential items they'll use in their studio setup or around their daily life. Our selection of gift ideas can cater to any budget and will be sure put a smile on any DJ's face. Check out our ultimate list now and find the perfect gift that'll leave an impression long after it's opened!
Key Takeaways
Gift the DJ in your life essential gear like headphones, controllers and audio interfaces.

Show some love with personalized accessories such as slipmats, record weights and vinyl storage cases.

Subscriptions & online courses make great gifts for DJs to discover new tunes or learn new skills!
Essential DJ Gear Gifts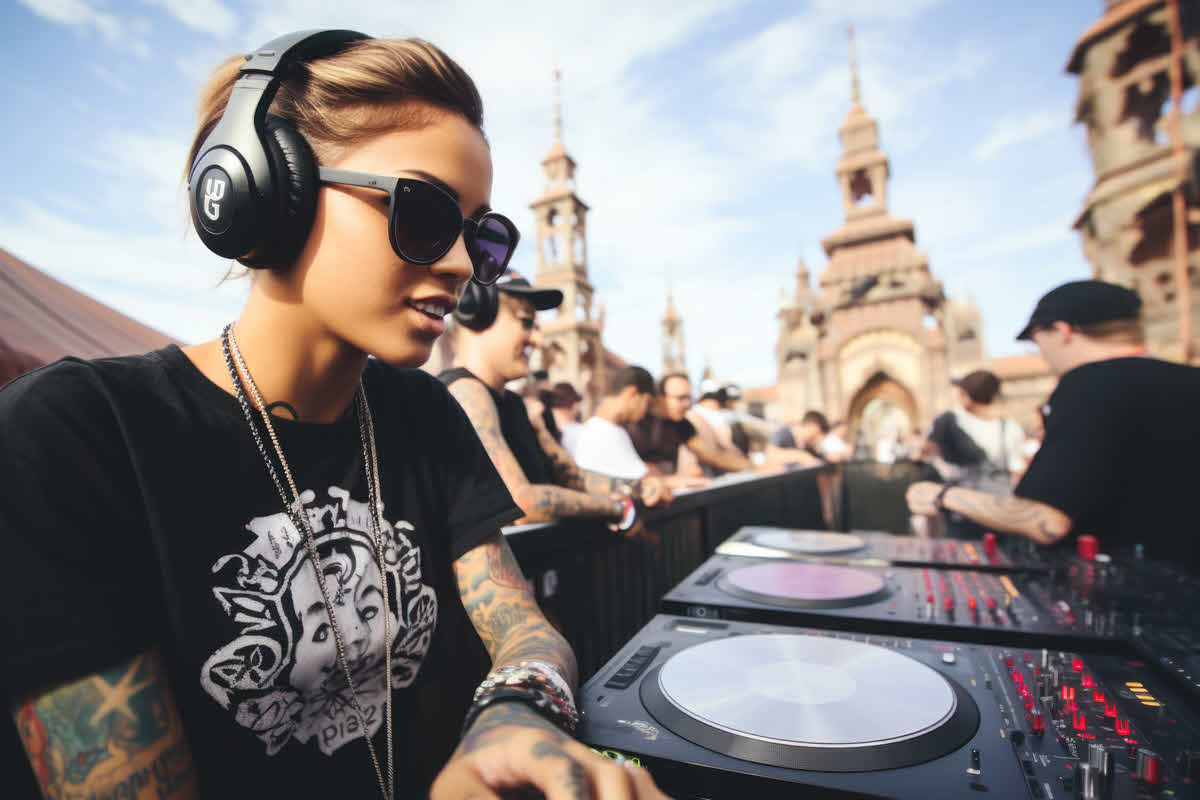 As a DJ, having the right equipment is essential in order to create quality performances. Key items any experienced or aspiring DJ should have include robust headphones, dependable audio interfaces and controllers that are highly sought-after. All of these pieces form an irreplaceable foundation for success as a professional musician.
Top DJ Headphones
DJ headphones are a crucial tool in any DJ's setup. Models like the Pioneer DJ HDJ-X10 and Audio Technica ATH-M50x provide remarkable sound quality, comfortability, as well as durability. By featuring superior noise cancelling properties and one ear listening capabilities by rotating the capsule of the headphone itself, DJs can precisely mix and monitor their tracks even when in noisy areas with great clarity. A killer set of nice headphones is a great gift for DJ's.
An ideal gift for any disc jockey would be to get them high caliber headgear which they could use during performances while also protecting their hearing too! Headphones are probably our easiest and best gift on our DJ gift list.
Pioneer HDJ-X5 Headphones (above)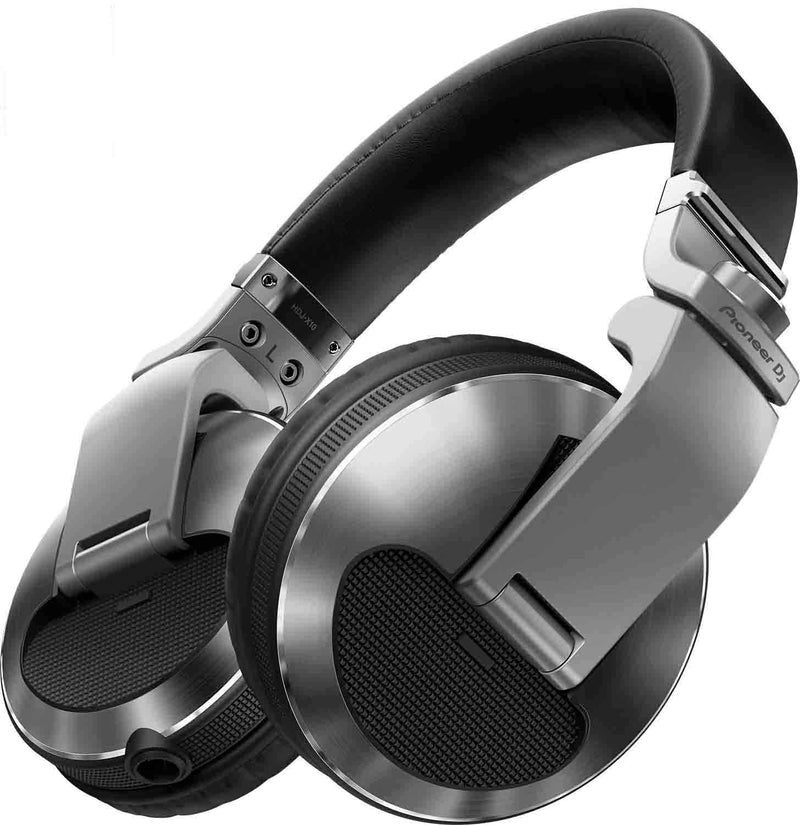 Pioneer DJ X10 Professional DJ Headphones
Popular DJ Controllers
DJ controllers are essential gear for DJs looking to perfect their skills. They feature touch-sensitive jog wheels, performance pads and layouts that allow them to easily mix music with a range of features available. Pioneer DJ is the leader in high end DJ controllers and offer a range of options for beginners and advanced DJ's.
Popular choices include the Pioneer DDJ-200 - compatible with Algoriddim DJ, Edjing Mix and We DJ. Also consider the flexible DDJ-FLX4 which allows DJ's to use more music software options like Serato DJ lite in addition to Recordbox. Also checkout Numark's powerful yet compact 2-deck USB DJ controller which works perfectly in combination with Serato. Such equipment is both great options for novice users or experienced professionals alike. The DJ Controller is one of the most important parts of a DJ's arsenal. Each of the controllers below include performance pads.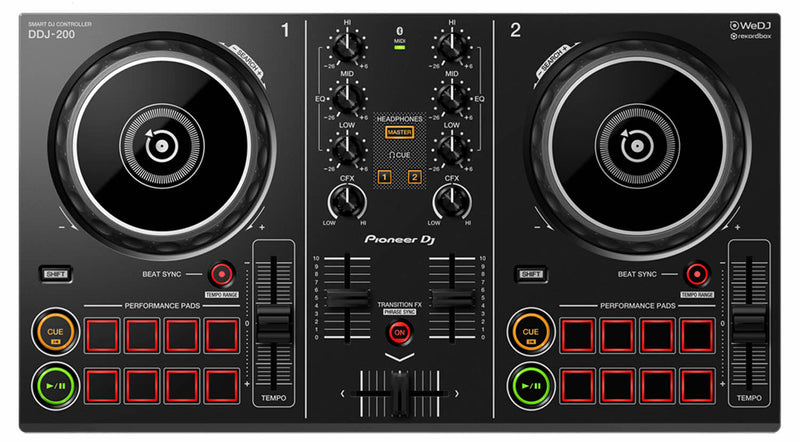 Pioneer DDJ-200 Controller (above)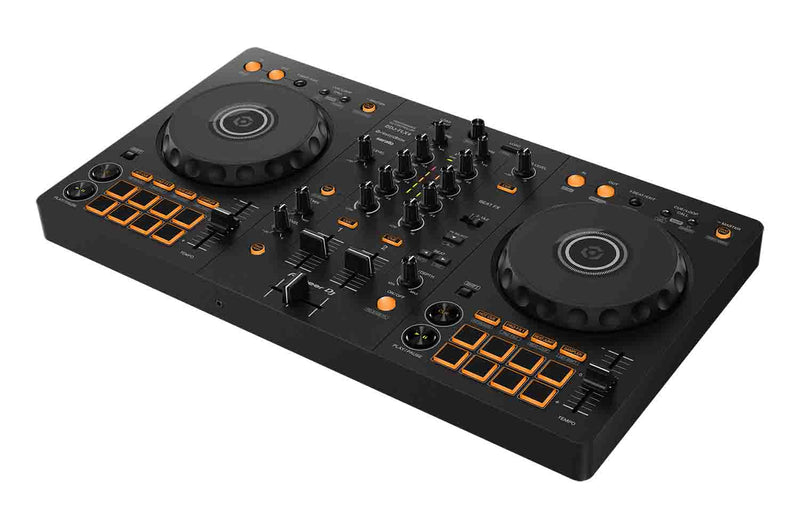 DDJ-FLX4 DJ Controller (above)
DJ Controller Stands & Laptop Stands
Nearly all DJ's appreciate a nice stand for their controller and or laptop. Having your dj gear at the perfect height is important and stands do just that. I've selected two of our most popular, one that's budget friendly and few others that are really freakin nice. One of the stands includes a handy usb-C hub!
Ultimate Support JS-LPT100 Laptop Stand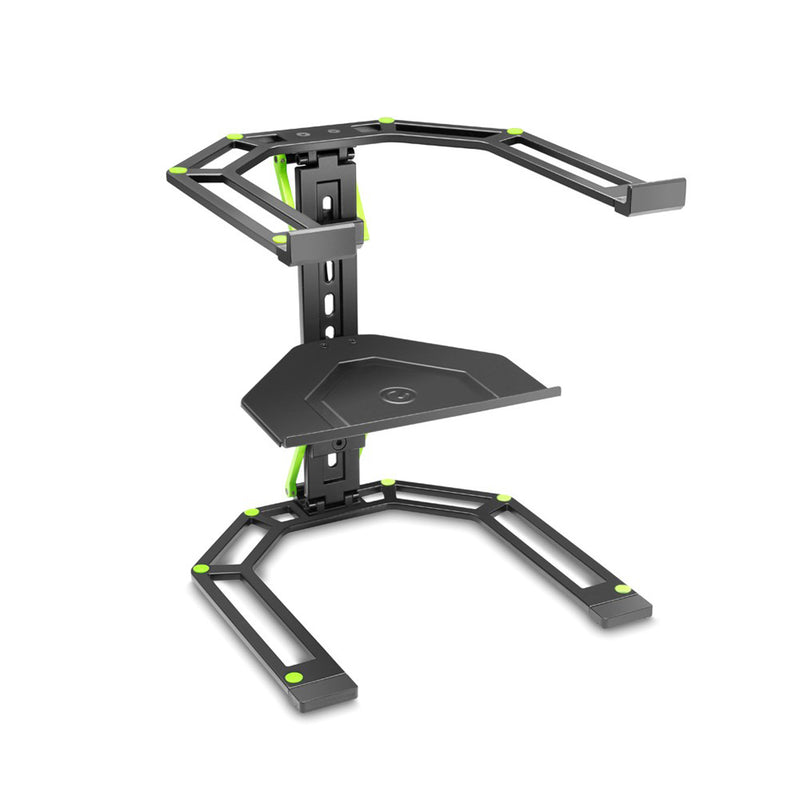 Gravity GLTS01B, Adjustable DJ Laptop Stand
Reliable Audio Interfaces
A DJ's setup is not complete without a reliable audio interface, which will provide better sound quality during live performances and in the recording studio. Essential features to pay attention when selecting one are latency, monitor controls, multiple input/outputs, audio conversion capacities as well as compatibility with other systems via connectors such USB port, Firewire or Thunderbolt ports for optimum performance due to its low-latency characteristics and fast data transfer speed.
Investing into a good audio interface will surely bring great advantages that allow the optimal experience of sounds for DJs.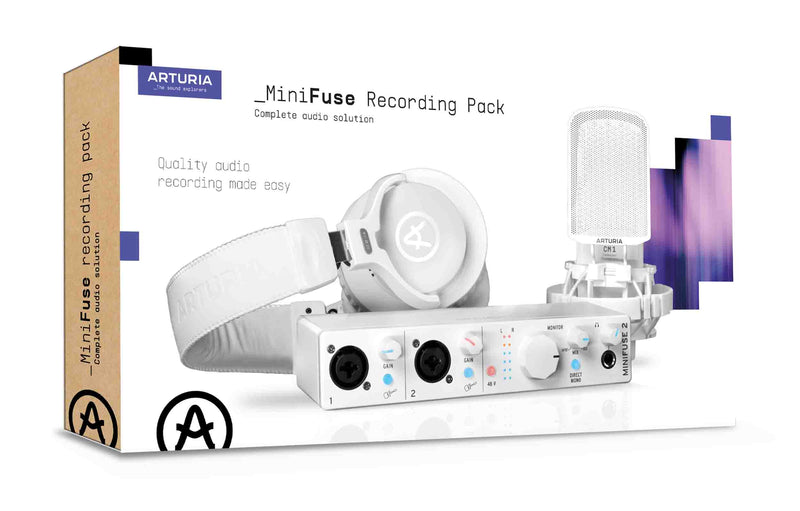 Arturia Mini Fuse or Mini Fuse 1 or MiniFuse 4 Recording Pack for both DJ and Home Recording Studios - Portable Audio Interfaces (above)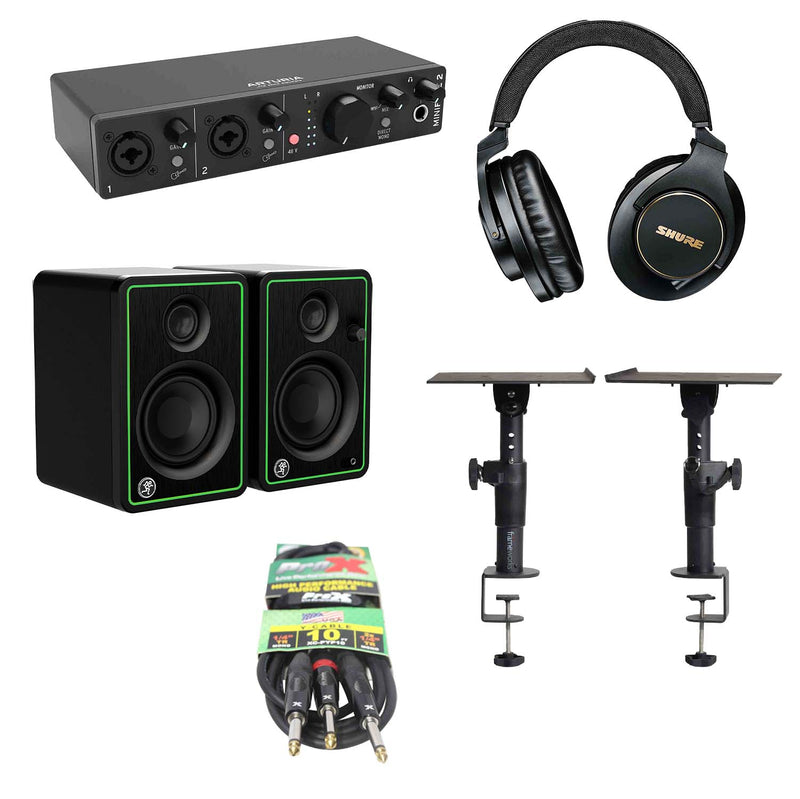 Complete DJ Home Studio Package with audio interface and speakers (above)
Personalized DJ Accessories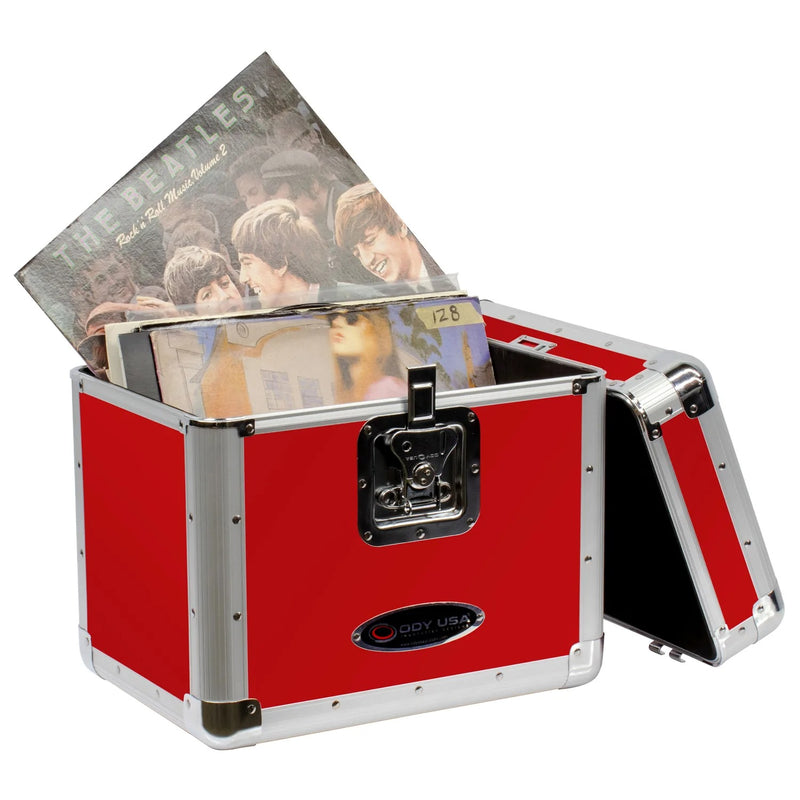 Unique gifts that stand out can help to inject a personalized touch into any DJ setup. Vinyl storage cases, custom slipmats and engraved record weights are all functional presents which show off the individual style of each disc jockey in an attractive way.
Custom Slipmats
Custom slipmats make it easy for a DJ to inject their own unique style into the turntable setup. From flashy colors, patterns, styles, or materials - there's an option out there that will work for you! Not only do these mats provide aesthetic appeal, but they also lower friction between vinyl records and platters, which ultimately improves sound quality during playback. You can find what you're looking for at sites like myslipmats.com and slipmatsonline.com – offering plenty of customizable designs suitable to any taste in music.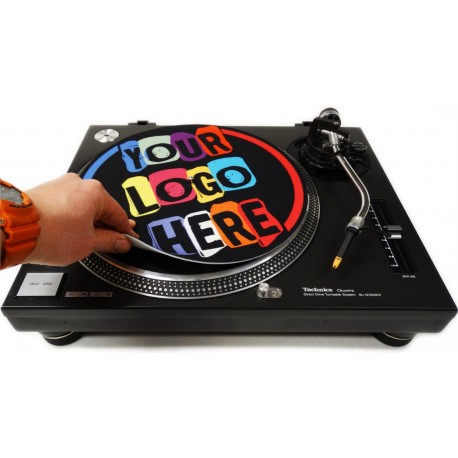 Engraved Record Weights
A perfect present for any DJ, these distinctive and practical record weights are crafted from substances such as anodized aluminum or industrial bronze to make sure that their vinyls play with better sound quality. They also assist in the prevention of warping while reducing noise due to vibrations by firmly holding down records on turntables. They offer a personal touch making them ideal for personalized setups.
Personalized Vinyl Storage Cases
Looking for a special gift for a DJ or yourself maybe? Why not get them personalized vinyl storage cases? A record case is an essential piece of DJ gear if you're spinning records. There are an array of different designs, colors and finishes to choose from. Sites such as Etsy, Amazon or Reverb offer plenty of options that you can customize with your favorite patterns, shades or even the DJ's name/logo. With these custom-made items, they are sure to stand out in style while also enjoying great functionality at home.
Vinyl Cleaning Kits
Some DJ's are completely digital these days but many popular DJ's are still spinning vinyl records. Every DJ that is spinning records needs a vinyl cleaning kit. This is a great stocking stuffer and one of our favorite gifts for djs.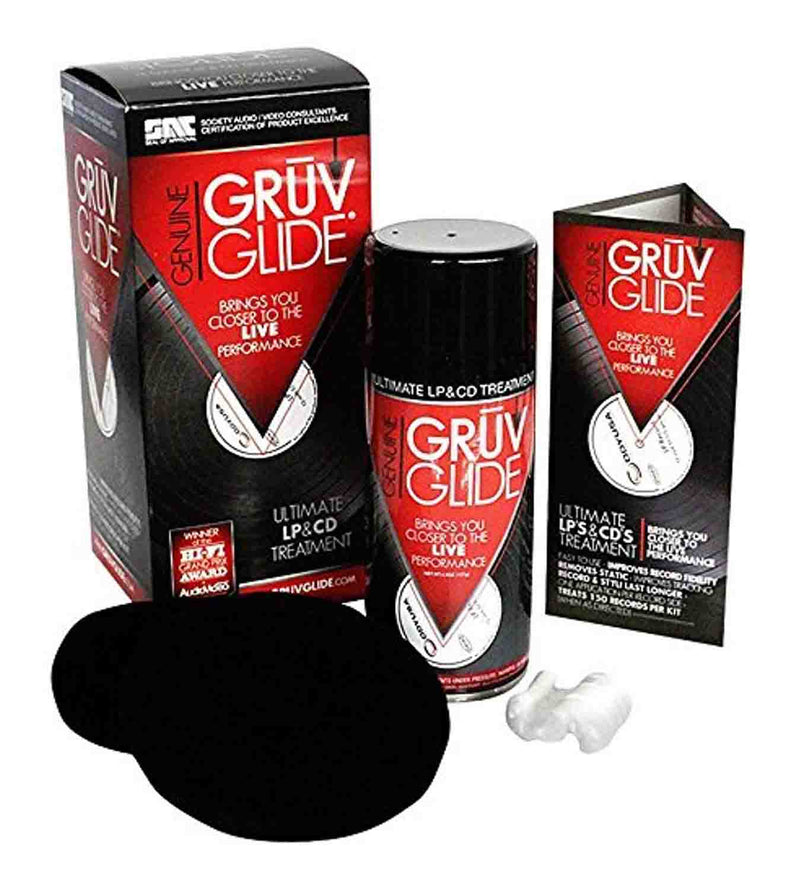 Studio Essentials for DJs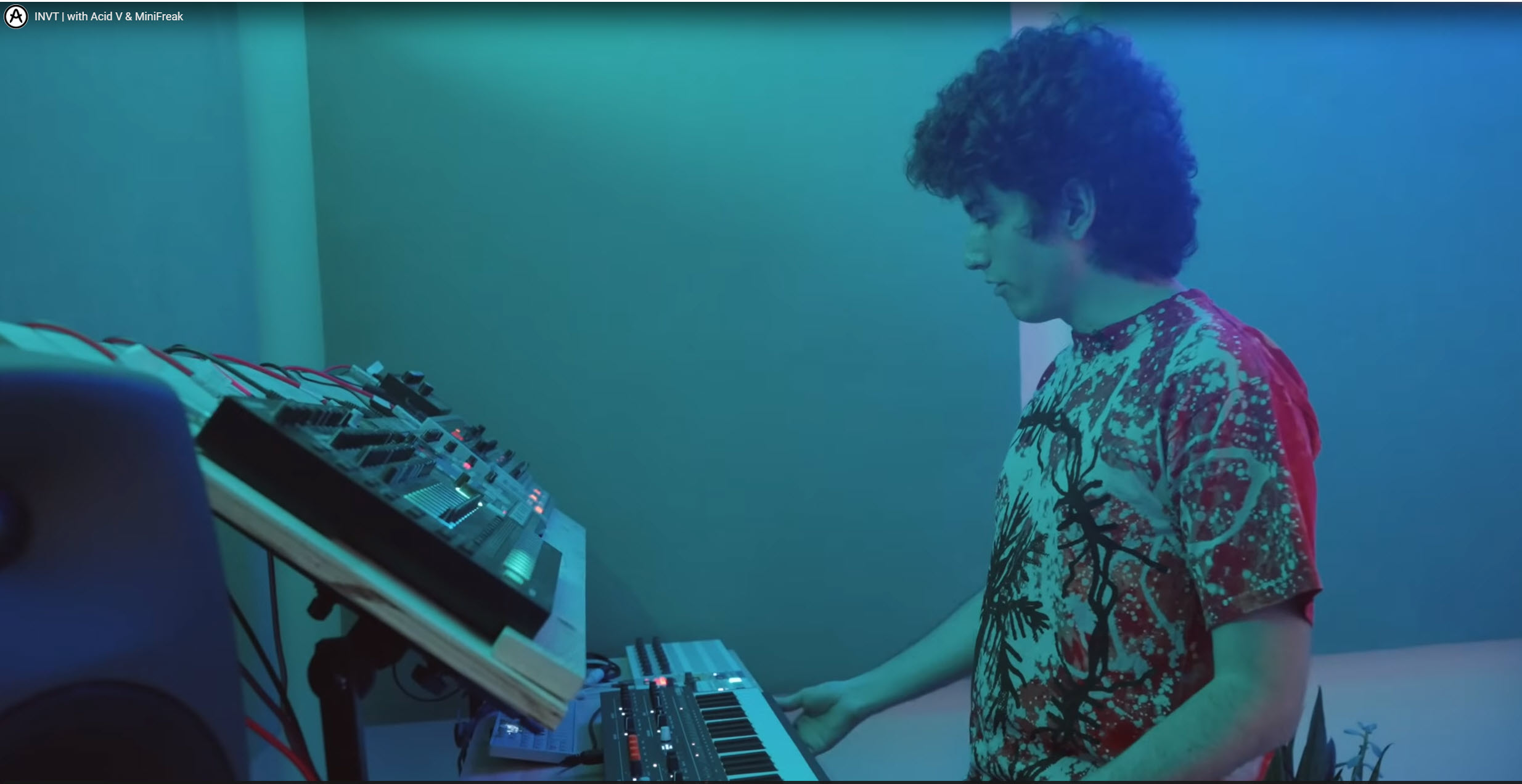 A well-equipped studio is essential for any DJ looking to refine their sound. There are a few gifts that can be provided that will enable music production capabilities and make the environment more professional - such as MIDI controllers, top-grade studio monitors, and acoustic treatment solutions. All of these items combined can help DJs create an inspiring space in order to perfect their craft.
MIDI Controllers
Music-loving DJs can benefit immensely from adding a MIDI controller to their studio setup. This is a great gift because it's so versatile and needed by nearly every electronic music producer. These devices provide users with the ability to adjust sound parameters, trigger samples and modify tempo or pitch as well as handling effects in an efficient manner. Amongst popular models for this purpose are AKAI Professional MPK Mini, Arturia MiniLab MkII, Novation Launchpad plus Seaboard RISE and Nektar Impact, all of which vary when it comes to features but also come at different price points making them good gift options for avid music makers!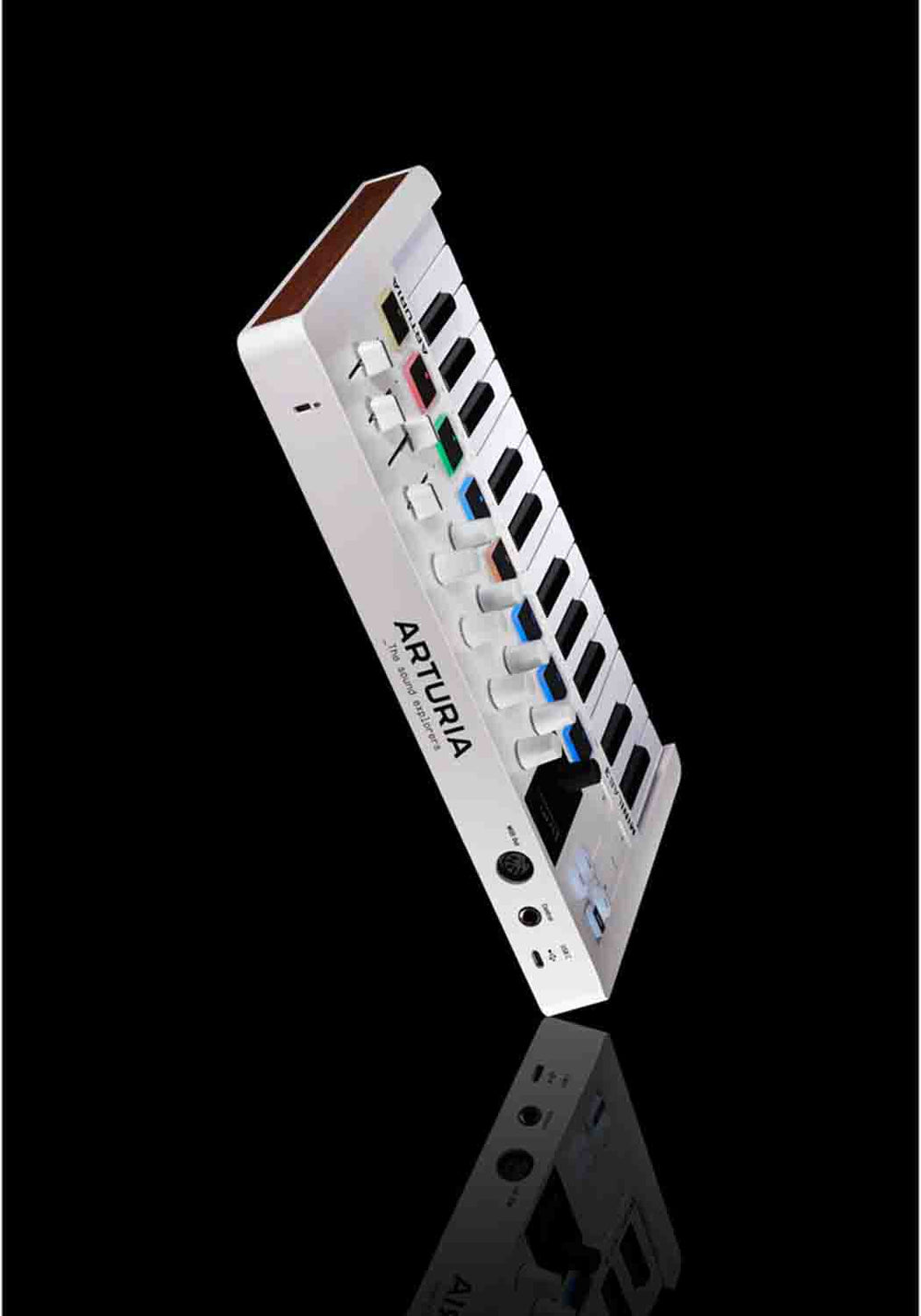 Arturia Minilab 3 Analog Lab Midi Controller (above)
Quality Studio Monitors
Studio monitors of superior quality are indispensable for DJs striving to achieve precise sound reproduction in their studio. The Pioneer DJ DM-40 speakers are a great gift and an example of high-quality DJ monitors. They offer an unaltered frequency range, crystal clear imaging ability, minimal distortion and faithful replication of the transient response when music is played. All these features make sure that what you hear accurately reflects the produced music.
For those wanting to provide a helpful present for disc jockeys aiming at improving their audio fidelity during mixing sessions, then top grade studio monitors might just be it!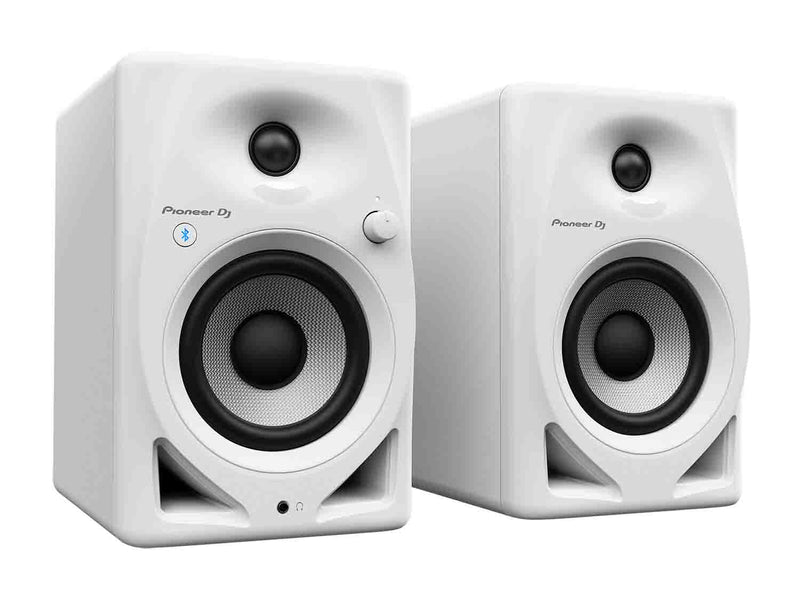 Acoustic Treatment Solutions
For DJs, proper acoustic treatment of their studio space can significantly improve sound quality and acoustics. An ideal solution includes bass traps, acoustic panels, ceiling clouds, diffuser panels and foam or fiberglass for best results in producing music. These gifts are sure to be appreciated by any DJ as they create an ideal environment that enhances the production experience.
The choices available range from easy-to-install materials such as foam or fiberglass paneling to more complex devices like absorbers and deflectors which control reverberation within a room's boundaries. All these options aim at reducing unwanted audio reflections making it easier for songs created there to come out perfectly balanced every time. This is why gifting DJs with solutions aimed specifically at achieving optimum acoustic efficiency makes perfect sense!
To sum up then. Providing suitable items will assist them greatly when setting up their studio – improving both comfort levels while simultaneously giving much better overall performance than before.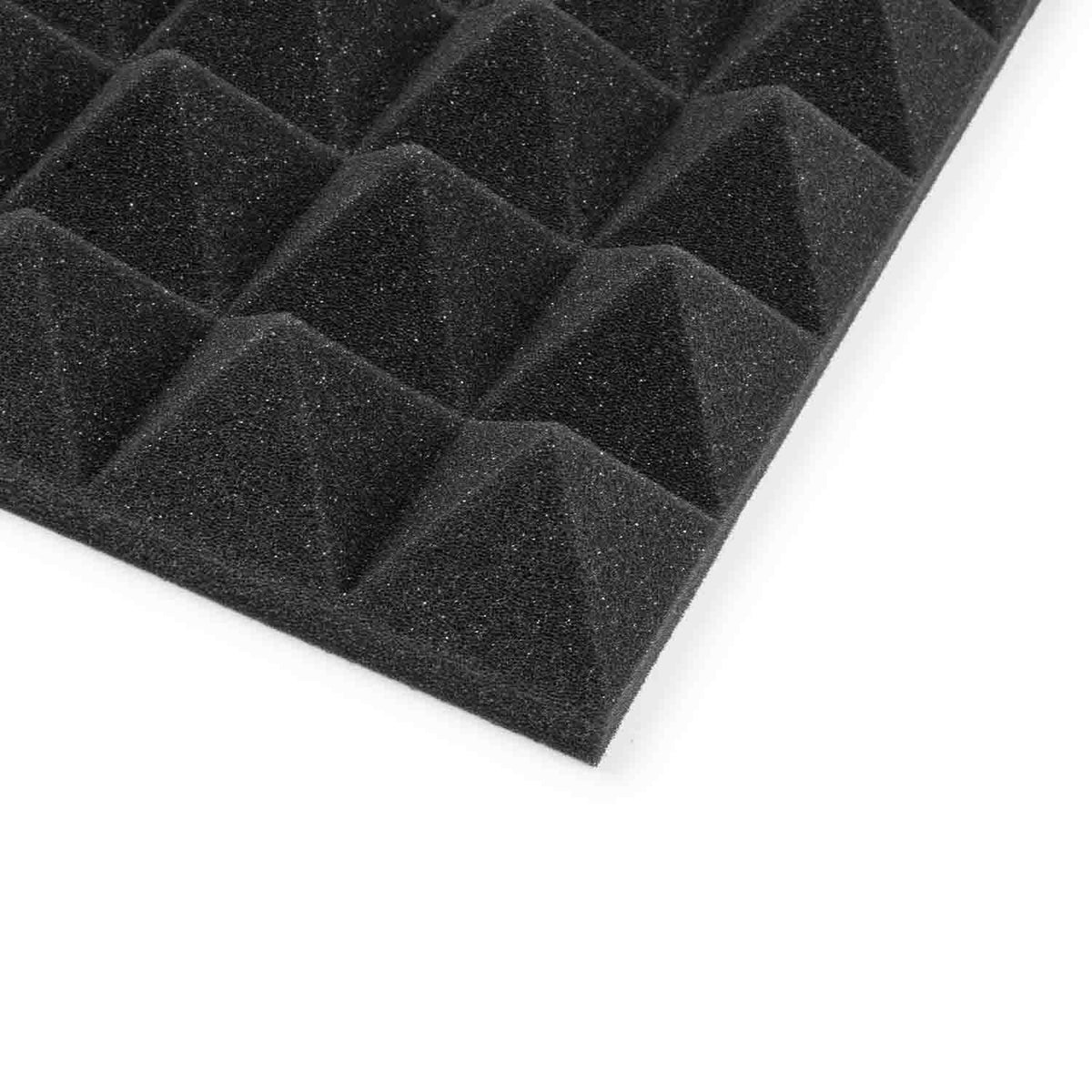 Gator Frameworks Acoustic Foam Panels (above)
DJ Lifestyle Gifts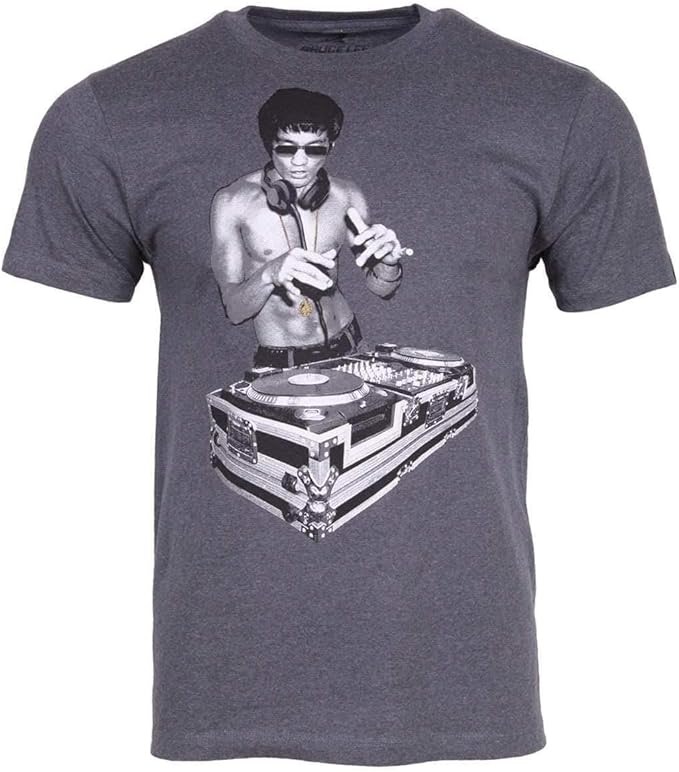 Commemorate a DJ's commitment to music and their craft with gifts that capture the essence of what they do. The Bruce Lee DJ shirt above is a super fun gift idea all DJ's will love. We will explore apparel pieces inspired by DJ culture, books detailing its history, as well as artwork reflecting this passion – all perfect for proudly expressing an admiration of djing in everyday life!
DJ Themed Clothing
For DJs who want to display their love of music and craftsmanship, clothing featuring DJ-themed designs or slogans is the perfect choice. From t-shirts that are fashionable yet comfortable to hoodies ideal for cozying up in, these apparel items make an excellent gift – along with a handy DJ bag. HOUS, Billionaires Apparel, Shrapnel Streetwear & Neffmau5 all offer stylish collections which can boost your DJ career too! A fun DJ shirt is one of our favorite gifts for djs that won't break the bank.
Books on DJ Culture and History
Books on the history and culture of DJs offer an interesting view into their realm, exploring tips, current movements in the industry as well as notable figures who have been a part of its evolution. DJ Bill Brewster collaborated with Frank Broughton to produce "Last Night a DJ Saved My Life", while his other books include "The Record Players: DJ Revolutionaries" and "How to DJ Right: The Art and Science of Playing Records". These publications are great resources for any aspiring or seasoned disc jockey aiming to better understand this practice they love so much plus gain some knowledge about its background.
DJ Inspired Artwork
DJs looking to give their studio or living space a unique and creative flair can find the perfect fit with DJ-inspired artwork. Offering an insight into music, culture and beyond, these artistic pieces come in various forms like wall art prints and custom designs that capture all aspects of DJing.
Websites such as Amazon, Etsy, Redbubble and Fine Art America have extensive collections of dj-style creations for people to choose from. Adding colourful energy to any personal environment without compromising quality!
Portable DJ Equipment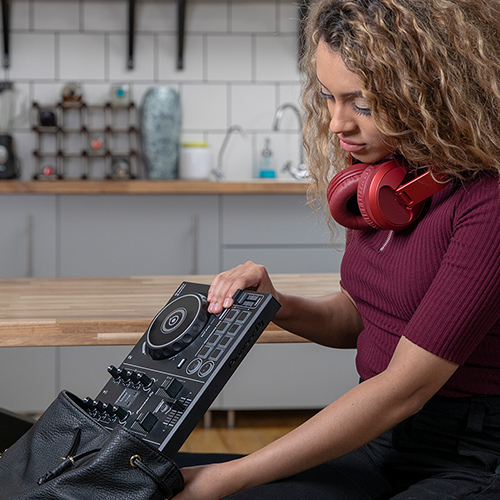 Being a DJ on the go calls for essential portable gear. Ease of transportation is key, with these items allowing DJs to practice and carry out shows no matter where they are.
This section will discuss compact controllers, mini mixers and transportable speakers – all designed to make life easier for travelling disc jockeys.
Compact DJ Controllers
For DJs, compact controllers such as the Pioneer DDJ-200 and Numark DJ2GO2 are available. Touch are perfect for both novices and experts. They provide a convenient way to practice or perform without requiring bulky equipment. With Serato DJ. Lite software included, they can easily get up to speed. Such touch sensitive jog wheels along with an intuitive layout make them ideal presents too, check out Dj TechTools for more information on top choices!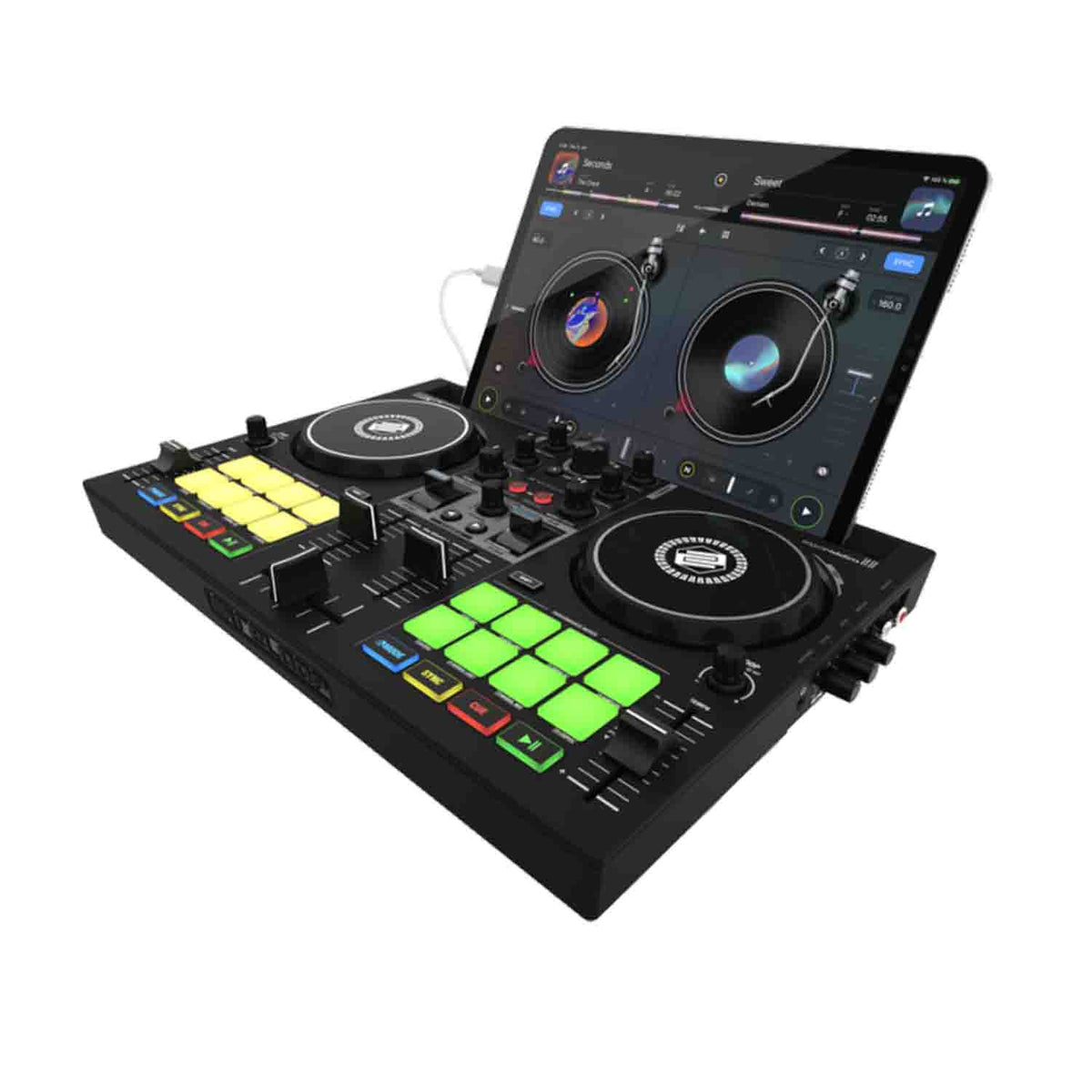 Reloop Buddy Portable DJ Controller (Above)
Mini Mixers
For those in the DJ world who need a small and convenient way to mix music for their events or shows, these mini-mixers are perfect presents. Among them is the JUST MIXER Audio Mixer, Numark DJ2GO2 Touch and Gemini MM1 Portable DJ Mixer - all of which provide DJs with an array of features that will help create seamless transitions between tracks when they're on the go.
No matter what size venue you'll be playing at, portability won't be a problem as each mixer has been designed to fit into any setting while still allowing easy setup before performances. Plus there's no compromise in quality either, as each device has everything necessary for mixing success!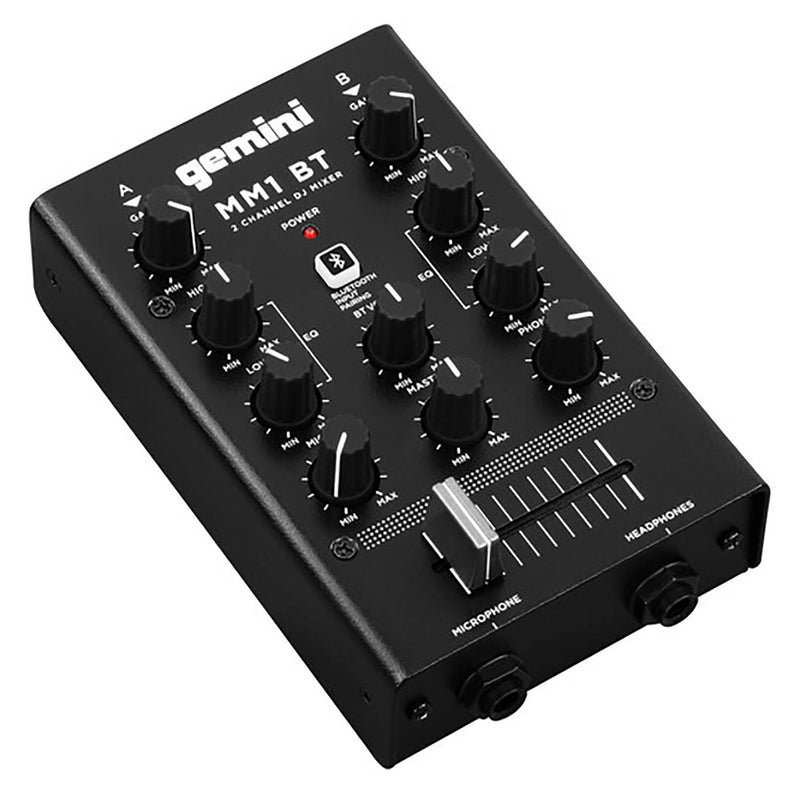 Portable Mini DJ Mixer with Bluetooth - Gemini MM1 BT
Portable Speakers
For the DJ seeking to improve their skills regardless of location, portable speakers make a great and fun present. Listening back to your DJ sets beyond headphones is essential as your DJ skills level up. The Minirig Mini 2 Speaker for instance provides powerful sound output and wireless Bluetooth connection which enables DJs to take their performance on-the-go with high fidelity audio quality. A gift like this will give them more freedom in practice or show time without having limitations due to place restrictions.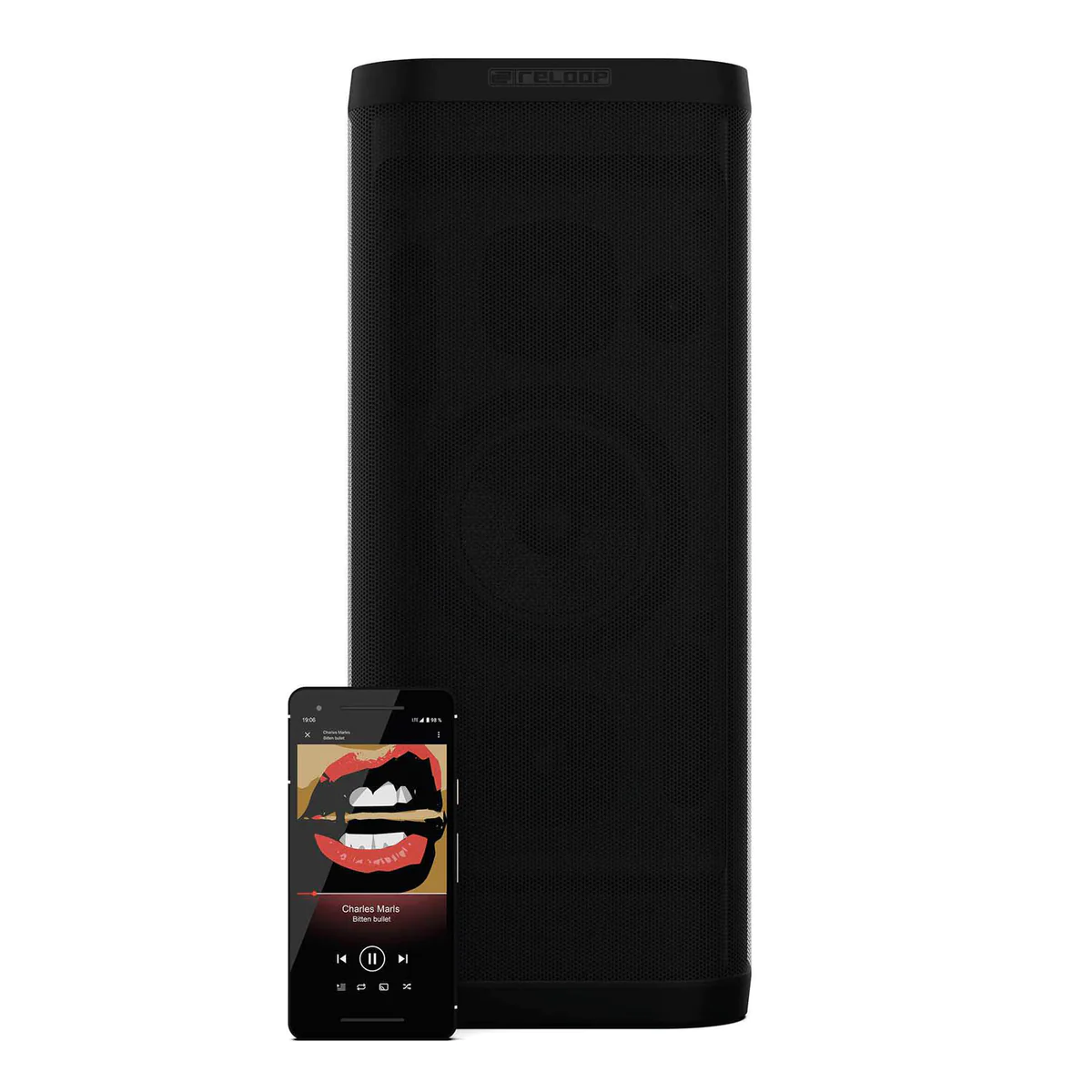 Reloop Groove Blaster Portable Compact DJ Speaker (battery powered)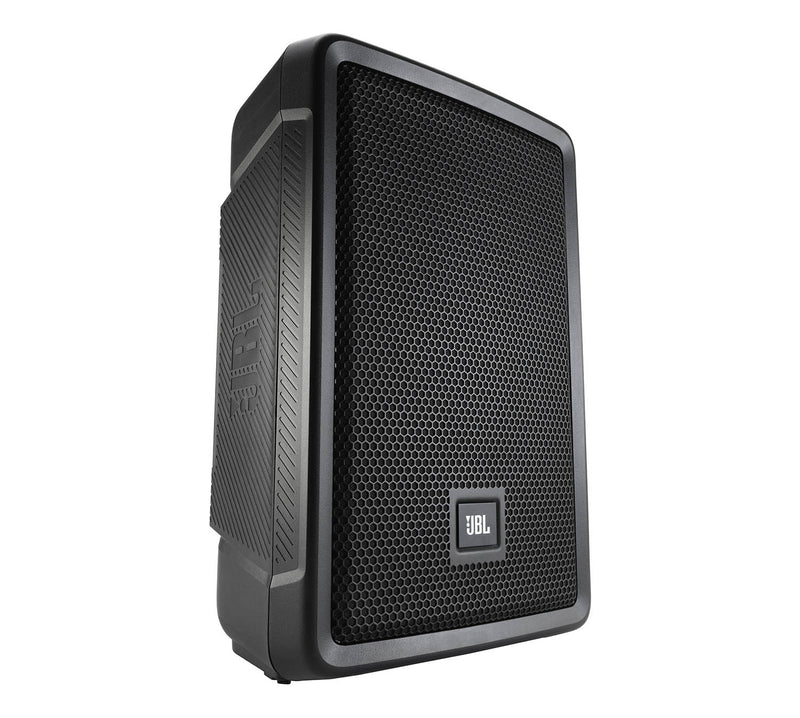 JBL IRX108 BT Portable DJ Speaker with Bluetooth (Above)
Ear Protection for DJs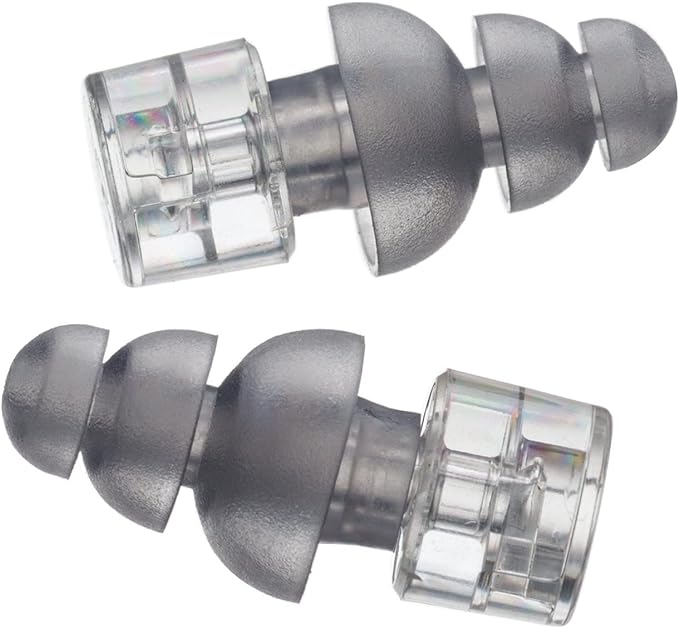 Given the amount of time DJs spend exposed to loud music, it is imperative they take proper measures for their hearing protection. We will discuss two key options which offer both sound quality preservation and safety - high-fidelity earplugs and noise-cancelling headphones – so that DJs can safeguard their ears without any sacrifices in terms of musical output during performances.
High-Fidelity Earplugs
Gifting a set of Alpine MusicSafe Pro or Loop Experience Pro Hearing Protection earplugs is an excellent choice for DJs, as it can help protect their hearing from high-noise levels without negatively affecting the quality of music. These specialized forms of protection provide even attenuation to give DJs clear sound while still offering noise reduction advantages. With such thoughtful gifts, you'll be able to promote better health and long term success in DJ careers.
Noise-Cancelling Headphones
Professional DJs need headphones that can provide optimal sound quality and protect their hearing. Noise-cancelling headphones, such as the Sennheiser PXC 550-II and Sony WH-1000XM4, are especially beneficial in this regard, since they help to block out surrounding noise so performers can focus on playing music without being distracted. This also reduces the amount of time a DJ has to crank up the volume in loud surroundings, thus preserving their hearing at all times.
Subscription Services and Online Courses
In this day and age, it is essential for DJs to stay on top of the latest music trends and develop their capabilities. Fortunately, there are music streaming subscriptions and online DJ courses that make exploring new songs as well as mastering techniques easier for them. Increasing your education as a DJ can be a secret dj weapon to level up.
This article will provide information about popular streaming services available today along with certain virtual classes tailored specifically towards training Djs around the world.
Music Streaming Subscriptions
DJs and secret DJs are capable of discovering, mixing, and playing new music using subscriptions to streaming services with extensive libraries. These include Beatport, Beatsource, SoundCloud Go+, TIDAL and Amazon Music Unlimited which all have a great variety of playlists put together for users to explore as well as other features such as algorithmic recommendations and tracking options. Getting a subscription or gifting one is an ideal choice if they want access not only to the large library but also software that makes the experience much more fun! These popular music platforms make valuable gifts for those looking to broaden their musical horizons in different ways.
Online DJ Courses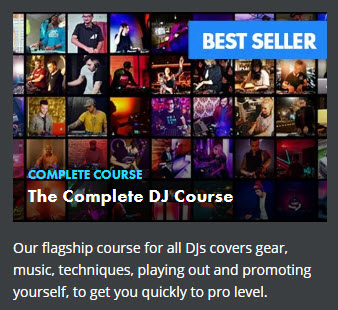 For beginner DJs, online DJ courses are a great way to learn new techniques and perfect their craft from the comfort of home. Point Blank Music School, Club Ready DJ School, Digital Dj Tips, Udemy, these websites provide comprehensive tutorials on music selection and mixing as well as equipment use that can help DJs hone in their skills. Making an online course available is also a thoughtful gift for any disc jockey looking to stay updated with industry trends or improve technique.
Summary
Searching for the perfect present to show a DJ your appreciation? Our ultimate guide has everything you need, from basic equipment and custom-made mementos to must-haves in any studio. Whether they're just starting out or already experienced, there's something here that will allow them to take their love of music and spinning records even further! Surprise the special DJ in your life with an exceptional gift that is both meaningful and practical.
Frequently Asked Questions
What would a DJ want for Christmas?
This Christmas, you can show your appreciation for the DJ in your life by getting them one of the 100 gifts specifically tailored to their needs! From sound cards and headphones to mixers, there's sure to be something that would make an amazing surprise. Give a gift they won't forget this holiday season with these excellent presents specially made for DJs.
What are some essential DJ gear gifts?
Here's a curated list of great gifts for DJs that won't break the bank.

Finding the perfect presents for your special someone who is a DJ can be accomplished easily - browse through trusted headphones, well-known DJ controllers and dependable audio interfaces.
What are some unique personalized DJ accessories?
Give your DJ setup a personalized touch with custom slipmats, record weights engraved with a unique design and vinyl cases that can be customized to suit your style.
What are some ear protection options for DJs?
DJs who are looking for ways to protect their ears while still enjoying music should invest in noise-cancelling headphones or high-fidelity earplugs. Both of which will provide necessary protection while allowing them the ability to listen and appreciate it.